Unfortunately, Rob Wolf passed away on December 27,2018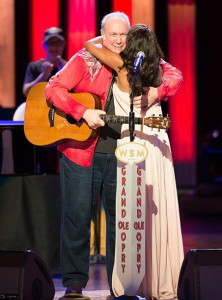 If you follow the Grateful We're Not Dead Facebook page you'll be aware that we are big fans of Robert K. Wolf and have posted some of his songs on our page. We include one of Rob's songs, Brand New Auld Lang Syne, in most of our shows and are planning to add another one soon. We have warned Rob that whatever we touch comes out sounding COUNTRY. However, he seems to be OK with that.
Now, on to something much more important.
Rob is currently being treated for Stage 4 bladder cancer, but he is a real fighter.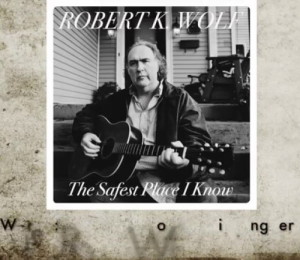 He is in the process of recording a new album which we're looking forward to hearing, and to top it off, he was recently invited by vocalist Mickey Guyton to appear with her on the Grand Ole Opry.
This is the story of how that event came about.
First, an amazing group named ARK Project Now, but was rebranded Explore Kindness in 2016, was the force behind Rob Wolf's trip to the stage of the Grand Ol' Opry. We'll let the group tell you how the project evolved.
At 9:30AM on February 28, a message was posted our Facebook page by a lady from Markham, Ontario who had attended the the Opry the previous night.
Songwriter Rob Wolf was invited to the Grand Ole Opry stage Saturday as a last minute surprise and drew a standing ovation. Terry and I were deeply touched by both his song's lyrics and the kindness of Mickey Guyton who gave her second song slot to him. Rob is battling stage 4 cancer and it was a dream come true to sing on the Opry stage.
Now here is the video from the Opry that we've been waiting on for the last month. Take note of the standing ovation at the end of Rob's performance.
Finally, a big SHOUT OUT to Rob Wolf, Mickey Guyton, and Explore Kindness for making this all come together. Kudos to you all.
Note: Edited 2020-11-15